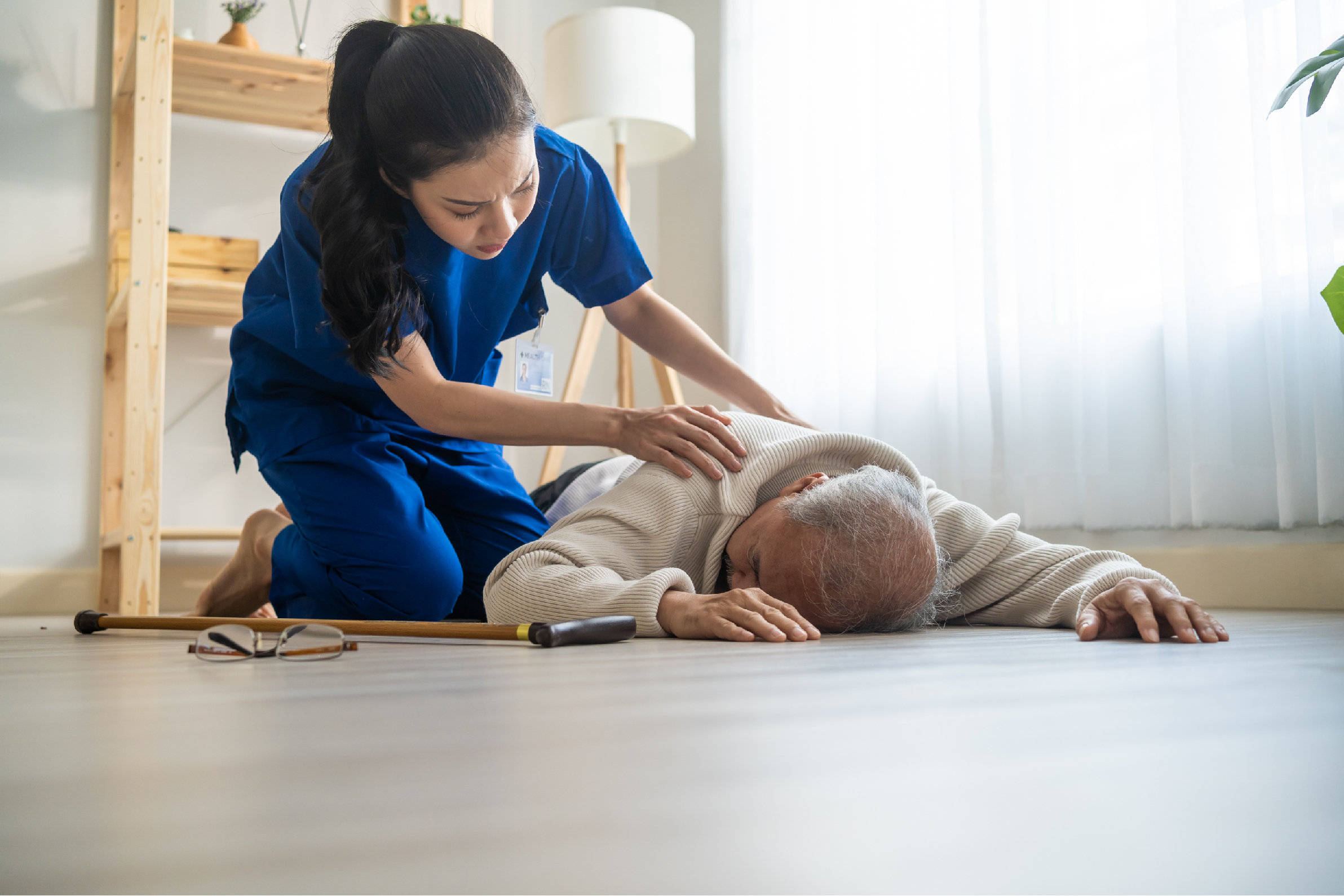 In today's world, every device and appliance seem to come with IoT connectivity with machine learning algorithms that predict your own behavior before you do. Data privacy continues to be an important evolving topic with a growing emphasis on facial recognition and biometric surveillance technologies. While "respectful cameras" identify and blur the faces of individuals, visual cameras capture other unnecessary imagery in applications where privacy should be protected.
Take for example hospitals or senior living homes, where patient safety and quality care are a top priority. These patients often need around the clock attention and monitoring to detect falls or signs of distress. However, in-room surveillance video cameras capture private details unnecessary for detecting a patient's condition, which makes people feel uncomfortable and "watched" in his or her own private space.
Infrared sensors have quickly emerged as the answer to this sensitive and ethical issue. By capturing and displaying only temperature and body position, caregivers can easily scan for problems while maintaining patient privacy and dignity. Infrared cameras can be programmed to identify specific movements such as a fall, raised hand or other behavior, triggering an alert to the caregiver.
One challenge to scaling infrared monitoring solutions in hospitals and living facilities is the cost. Infrared sensors are expensive and many offer very high resolution output which may still violate privacy concerns. Mitsubishi Electric's Thermal Diode IR Sensor, MelDIR, addresses these issues and more.
MelDIR is an affordable sensor with the appropriate pixel count and resolution to detect heat sources and behavior without revealing personal identifiable information. Families of hospital patients and seniors in living facilities can rest assured that their loved one is being fully monitored in a safe and respective environment.
Powerful, life-saving capabilities don't have to mean bulky equipment or components. Mitsubishi Electric engineers designed MelDIR with a compact package, smaller than most sensors in its category, for easy integration into the smallest devices. MelDIR and its unique capabilities have already been integrated into smart monitoring and security solutions both in Japan and globally. Manufacturers and engineers are choosing MelDIR for a diverse range of applications, competitive pricing and reliability.
MelDIR has also proven successful in security applications that require privacy. Restrooms in auditoriums, stadiums or shopping malls can be monitored by MelDIR to detect activity during closing time or in an emergency. By viewing MelDIR's video output, security teams are able to identify people and movement in restroom stalls, without compromising privacy, and remove or evacuate guests if needed.
Privacy and ethical solutions are important to Mitsubishi Electric as we move into the next phase of a smart society with innovative solutions for increased safety and better quality of life for all. For more information on MelDIR, contact us.