Compact contact image sensor (CIS) acquires crisp label images for optical character recognition/optical character verification (OCR/OCV) applications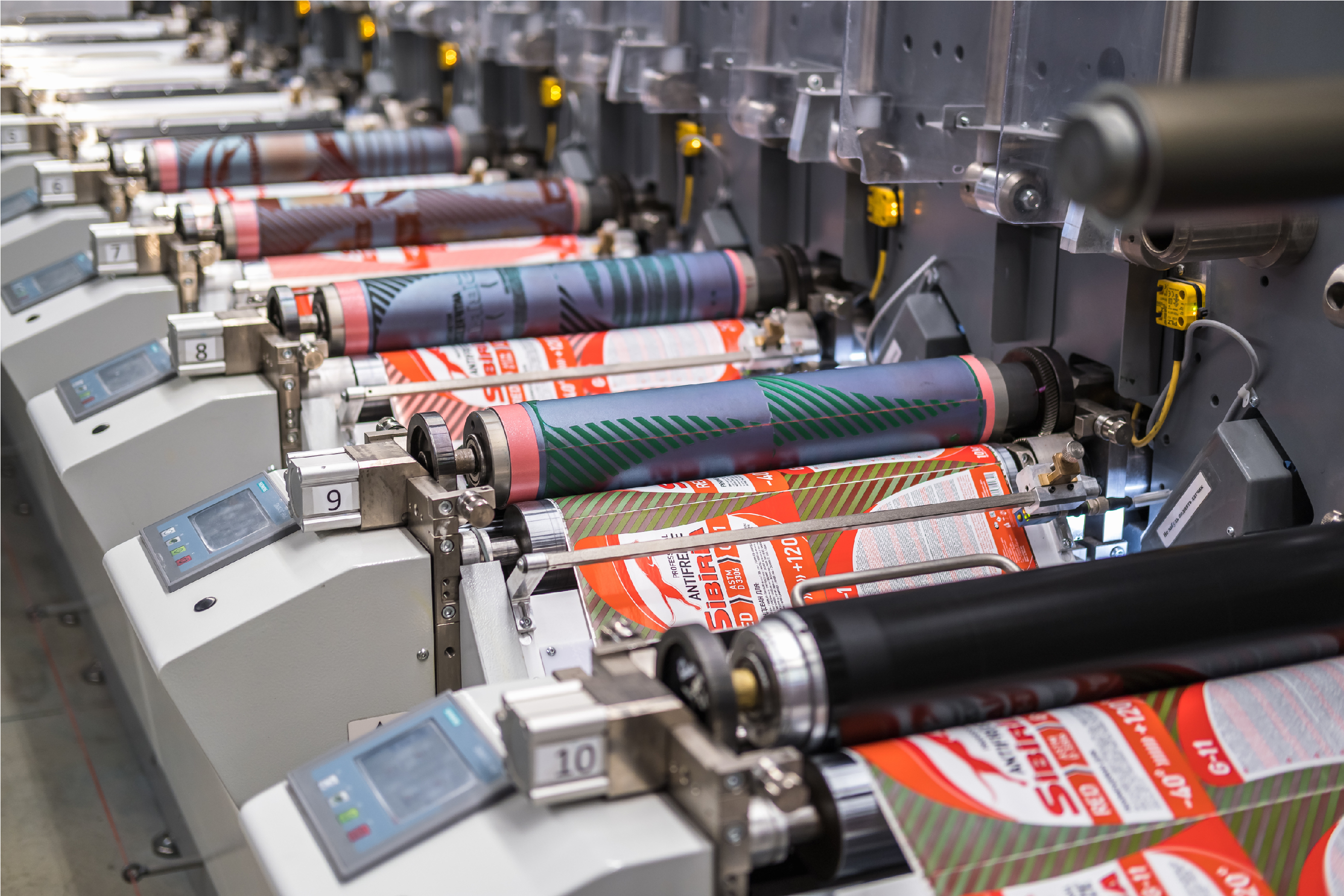 Providers of radiotracer products used in nuclear medical imaging can ill afford product label errors. Mistakes are unacceptable since small amounts of these radioactive imaging agents (or radiotracers) must be injected into the bloodstream, inhaled, or swallowed by patients. A person undergoing magnetic resonance imaging (MRI), for example, may receive gadolinium to highlight areas of tumor or inflammation. Label inspection prior to application is a critical and early first step in the process for preventing incorrect agents from being administered to patients.
One large provider of radioactive medical imaging products formerly relied on a manual process that used a label rewind table. A human inspector would unroll labels, and visually inspect each one to make sure that it was correctly printed. The inspector would also verify various fields on the label including lot number, concentration, volume, expiry, as well as calibration date and time. Because the process was time consuming, cumbersome, costly and error prone, the radiotracer provider contracted a systems integration company to develop a more repeatable, accurate, and automated solution.
Scrutiny and regulatory requirements when dealing with these substances require that such companies be audited by the FDA. The radioactive medical imaging product provider thus looked to streamline these audits by inspecting individual labels after the converting process and prior to being applied to its products. This approach minimizes the risk of error and allows providers to find labels printed with inaccurate information or illegible information.
KD-Series contact image sensor
The automated system requires an operator to select a label recipe on the human-machine interface (HMI), load a roll of labels on a label rewind table, and thread it through a series of rollers in front of a KD-Series contact image sensor (CIS) from Mitsubishi Electric Corporation. The CIS offers a 309 mm scan width, and features a high-speed Camera Link® interface, built-in white LEDs, and a 7,296-pixel array. Most label inspection applications require mono imaging. This application used a KD6R309MX mono camera with 309 mm or 12.1 in. scan width.
The Mitsubishi Electric KD Series CIS integrates an array of sensor IC's, a rod lens array, and a light source inside of a compact image sensor module that can be installed closer to the surface of the labels traditional line scan cameras. Because the CIS has an all-in-one structure that includes a lens array, light source, and sensor ICS in a single frame, it's also easier to install because it eliminates the need to assemble discrete parts such as lenses, light sources, and cameras to build up a scanning system.
Also, the CIS uses a rod lens arrays that creates images with less distortion than ordinary line scan camera systems, which improves accuracy. Finally, the CIS can capture images with higher resolution than lenses used in common line scan cameras so it enables smaller defects to be more easily detected.
Acquire crisp, clear label images
During operation, the labels wind off one reel and onto another on the opposite side of the table. As each label moves continuously past, the CIS acquires a crisp, clear image of each label, which is used for automated visual inspection. Machine vision software processes the image data to verify the fields on the label using optical character recognition/optical character verification (OCR/OCV) tools. At the same time, the automated system used a neural network running in and open-source software library to find tears, wrinkles and smudging on each label.
An industrial PC featuring an Intel 6th gen core CPU processor and a frame grabber supply all the needed processing power except for the neural network training, which is carried out on a separate graphics processing unit (GPU). To ensure the OCR/OCV occurs in the right location on the label during inspection despite slight variations in label position compared to the camera, a pattern matching algorithm must first find a key printed pattern then fixture the numerous inspection tools.
Inspect one label per second
The rewind mechanism continues to wind up the roll of labels at a speed of about 1 label(s) as long as there are no defects, and the labels pass inspection. However, if a label fails inspection, the rewind table stops, a red light turns on, the position is defined, and the operator removes the label. After recording the rejection down manually, and initialing it, the operator restarts the rewind table, and the inspection process continues.
Thanks to its rod-lens array, the CIS line scan camera supplies well defined edges on each alphanumeric character printed on the labels, which is critical for performing accurate and reliable OCR/OCV applications. CIS contrast surpasses that of a normal area scan camera and lens, which tend to result in a certain amount of blur on the edges of the characters. If the blur is even just a few pixels around the character, it can make a 5 look very much like and S, for example, which can be problematic in OCR/OCV applications.
The KD-Series CIS offers 600 dpi resolution and a 12-inch field of view, which results in a minimum defect size of around two or three printing pixels in size. A PLC controls the label rewind table during operation using feedback from and an incremental rotary encoder to control outputs to a Mitsubishi Electric variable frequency drive, while a through-beam photo eye detects each label to transition between rolls.
Another adjustment to the process related to switching from manual to automated inspection is that a label-free leader and trailer strip on the spool of labels is needed for threading the spool through the rewind table to the other roll, prior to starting the inspection process.
The KD series CIS includes two models one with built in illumination and one without illumination. The built in illumination models structure includes a lens array a light source and sensor ICs. The non-illumination model provides the flexibility to use external light sources to achieve various light source angles, settings, and transmitted light options. Both options come in various standard sizes to meet he meets of a variety of applications.
For more detailed KD series CIS model information and specifications, download the datasheet.